Cabela's Dangerous Hunts (PlayStation 2, PS2) – DISC ONLY Greatest hits
$3.99
Compare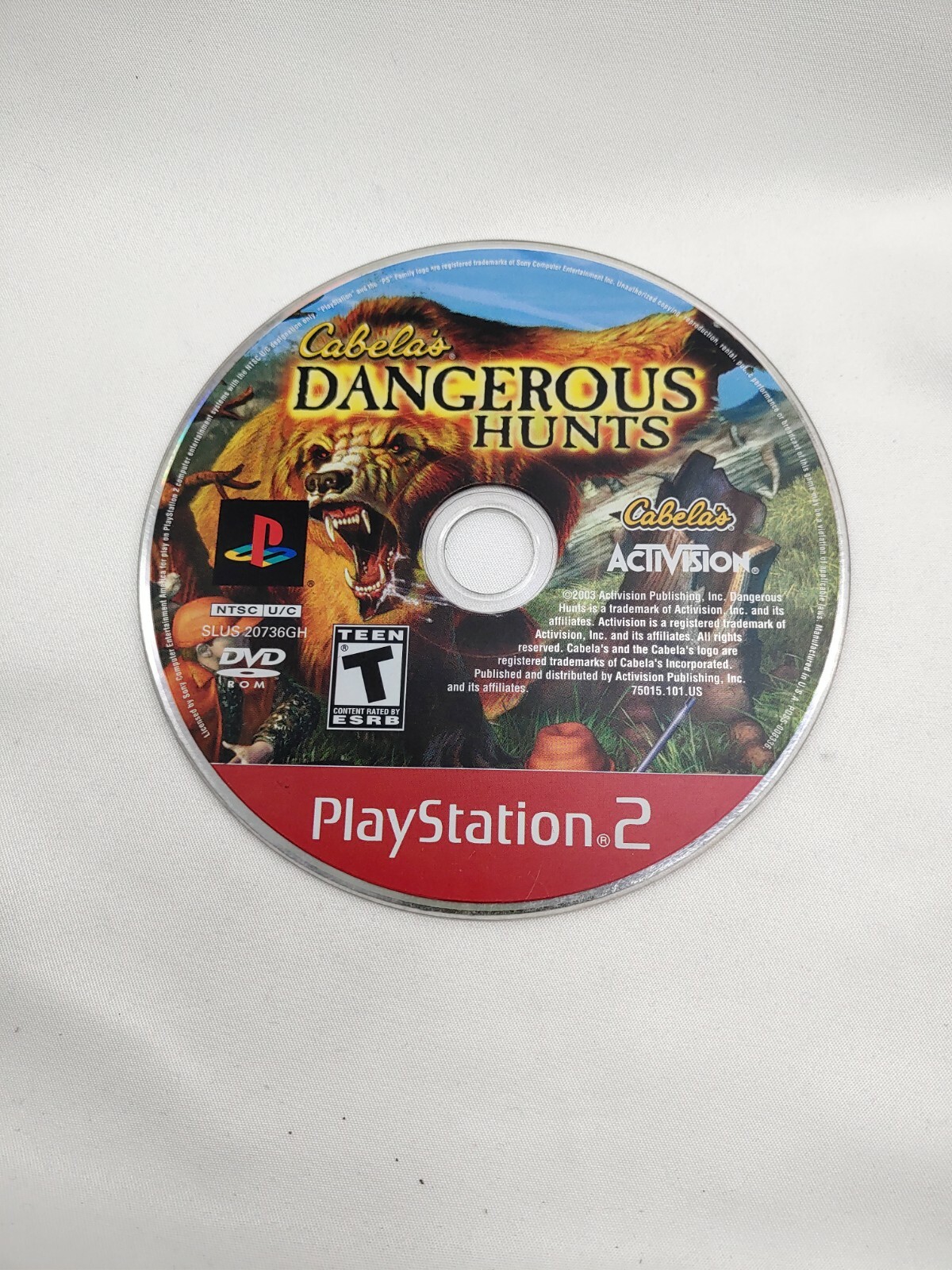 Very Good: An item that is used but still in very good condition. No damage to the jewel case or …
Country/Region of Manufacture:
Cabela's Dangerous Hunts (PlayStation 2, PS2) – DISC ONLY Greatest hits
Product Information
Instead of the deer, fowl, and other game animals familiar to many North American hunters, this Cabela's-branded virtual expedition brings outdoors enthusiasts face to face with large, ferocious beasts from around the globe. PlayStation 2 gamers will explore 11 different regions as they stalk big cats, grizzly bear, rhinos, and over a dozen other formidable foes, knowing full well that the roles of "hunter" and "hunted" could reverse instantly with one small misstep. The game allows players to customize their hunter characters and outfit them with a full selection of Cabela's equipment.
Additional Product Features
Cabela's Dangerous Hunts Series
Game Name Special Features
Hunt down 27 big game animals in 12 international locales Choose from three game modes, including Quick Hunt, Action Zone, and Career Hunt Outfit your hunter with thousands of licensed gear options
Price : 3.99

Ends on : N/A

View on eBay