Dance Dance Revolution Extreme – 2008 Konami – Sony PlayStation 2 PS2 COMPLETE
$10.00
Compare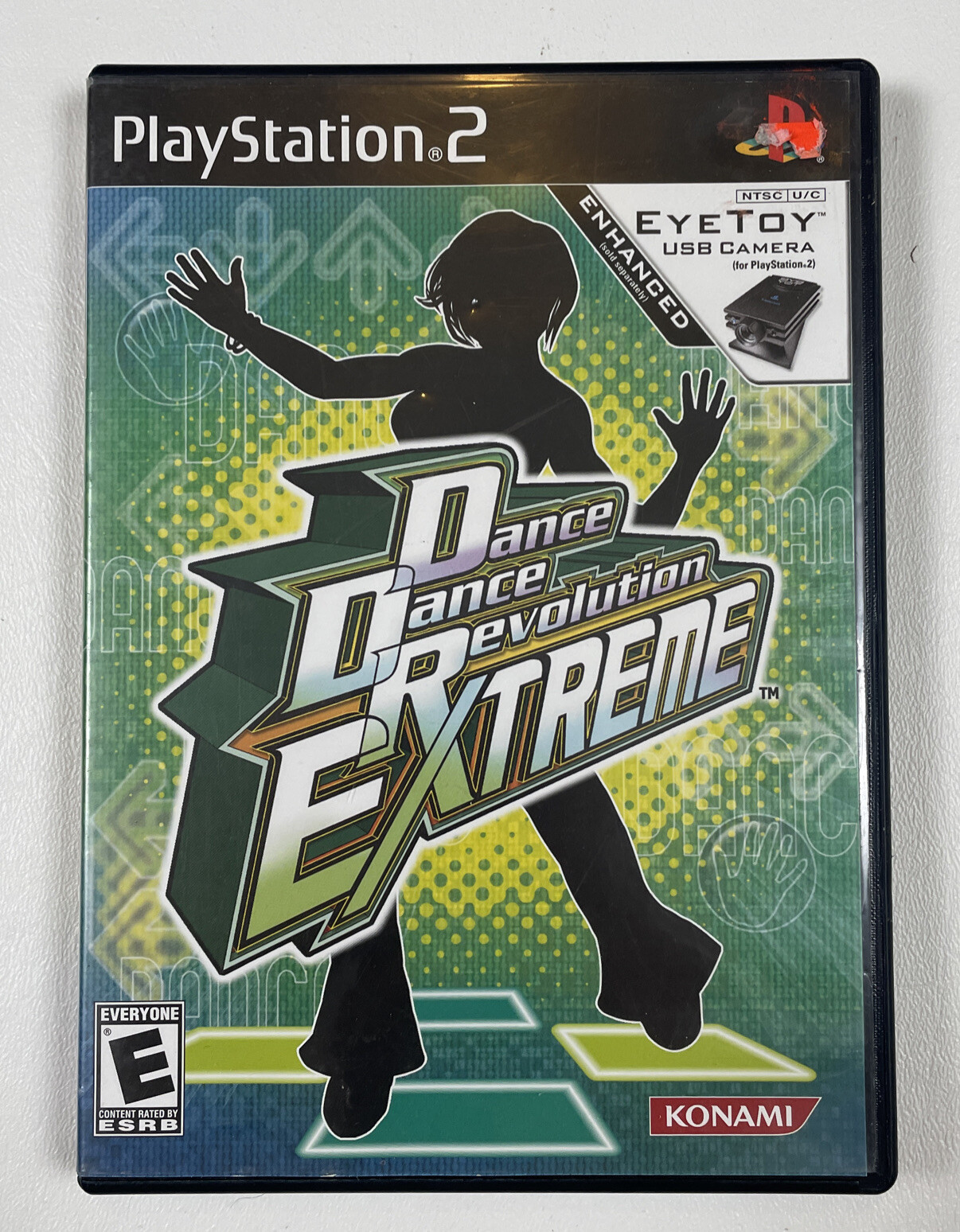 Very Good: An item that is used but still in very good condition. No damage to the jewel case or …
Country/Region of Manufacture:
Dance Dance Revolution Extreme, Dance Dance Revolution Extreme [Greatest Hits]
Dance Dance Revolution Extreme – 2008 Konami – Sony PlayStation 2 PS2 COMPLETE
Product Information
In this "Extreme" edition of the popular series, Konami's continues with its winning Dance Dance Revolution formula of rhythm-based stepping challenges set to popular licensed dance music. This version of the game offers all the modes and options found in recent DDR releases, and also supports the PlayStation 2's EyeToy accessory for the first time in the series. Over 100 minutes of music is included, featuring songs by 1980s pop idols Duran Duran, British electronica guru BT, and many other artists.
Product Key Features
Dance Dance Revolution Extreme, Dance Dance Revolution Extreme [Greatest Hits]
Additional Product Features
Dance Dance Revolution Series
Lyrics, Suggestive Themes
Game Name Special Features
Over 65 songs from such bands as Duran Duran, Pet Shop Boys, Kim Wilde, and more EyeToy enhanced to put you in the game Play mini-games in the all new Party mode or quest to be the best in Mission mode
Price : 10.00

Ends on : N/A

View on eBay