Driver (Sony PlayStation 1, 1999) Complete Tested Working PS1
$14.99
Compare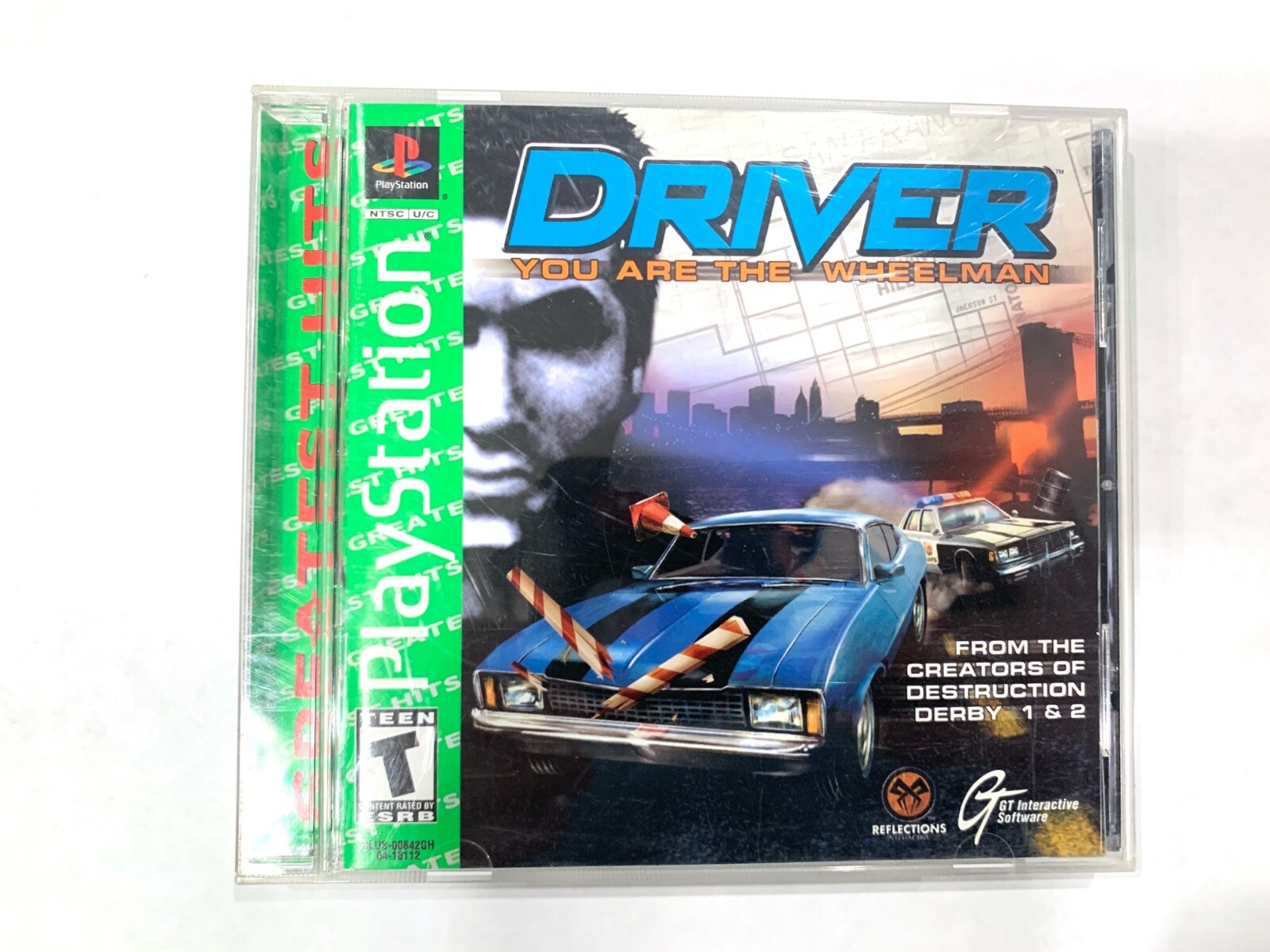 An item in used but good condition. May have minor damage to jewel case including scuffs or cracks, or to the item cover including scuffs, scratches, or cracks. The cover art and liner notes are included for a CD. VHS or DVD box is included. Video game instructions are included. No skipping on CD/DVD. No fuzzy/snowy frames on VHS tape. See the seller's listing for full details and description of any imperfections.
See all condition definitionsopens in a new window or tab
"All of our games are 100% authentic, never reproduced or fake, and will come as shown in the photos or in similar cosmetic condition. All of our games are tested to work prior to being listed."
Country/Region of Manufacture:
Manual Included, Multiplayer
Driver (Sony PlayStation 1, 1999) Complete Tested Working PS1
Product Information
In Driver, players assume the role of a former stock car racer named Tanner who goes undercover for the NYPD as a getaway driver to infiltrate a syndicate's criminal activities. You'll race through the streets of 1970s Miami, San Francisco, Los Angeles, and New York City, accepting missions you've chosen off of your answering machine. Once on the road, listen to some funky '70s tunes as you weave your way through other cars, dodge pedestrians, and evade the cops who want nothing more than to see you in jail. Throughout the course of each mission, you must also be careful not to damage your car to the extent that it will no longer function. At the same time, the cops watch your actions closely, keeping track of the number of laws you break.<br><br>Your mobility on the road is literally unrestricted, allowing you to drive with the traffic just as easily as you can against it. And keep your eye on those working traffic lights. Getting T-boned by another car at an intersection can mean bad news to the status of your vehicle. <br><br>In order to be accepted as a driver, you must first prove your skills in an "interview" held within the confines of a parking garage. In this test, you have 60 seconds in which to perform nine maneuvers, ranging from the ease of simply applying your handbrake to the difficulty of executing a reverse-180.<br><br>Apart from the main storyline, Driver provides are nine other mini-games to test your driving skills. Objectives involve evading cops, ramming other cars or racing your way through the four cities to see if you can eclipse the given time limit. At any time, you have the power to "tape" your performance from a variety of adjustable angles and then view the results.
Additional Product Features
Game Name Special Features
Work your way up from grunt to gang lord in a quest to uncover and arrest the top of the criminal echelon Infiltrate a Miami crime syndicate as a retired stock car driver who now works as an undercover police officer Drive fre
Price : 14.99

Ends on : N/A

View on eBay