FIFA Soccer 2004 – Playstation 2 Game Complete
$2.47
Compare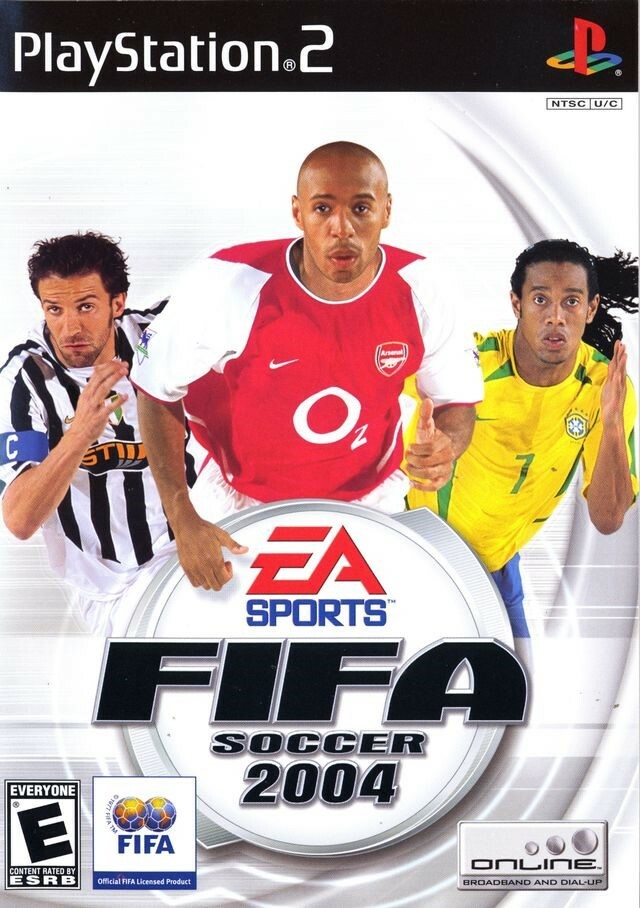 An item that is used but still in very good condition. No damage to the jewel case or item cover, no scuffs, scratches, cracks, or holes. The cover art and liner notes are included. The VHS or DVD box is included. The video game instructions and box are included. The teeth of disk holder are undamaged. Minimal wear on the exterior of item. No skipping on CD/DVD. No fuzzy/snowy frames on VHS tape. See the seller's listing for full details and description of any imperfections.
See all condition definitionsopens in a new window or tab
"Complete with disk, manual, case, and original artwork. Guaranteed to work!"
FIFA Soccer 2004 – Playstation 2 Game Complete
Product Information
FIFA Soccer 2004 continues EA SPORTS' best-selling franchise with a new control scheme, in-depth Career Mode, and online competition exclusive to both the PC and PlayStation 2 versions of the game. Once again, players are treated to a comprehensive lineup of teams and players, with over 500 official licenses that include Major League Soccer as well as the top teams from Europe and South America. In total, players will be able to participate in 16 different leagues consisting of 500 teams and 15,000 world-class athletes, each individually rated in a number of key attributes. These stars will compete within a number of authentic stadiums, with the atmosphere further heightened by an additional 300 crowd chants over previous titles in the series.<br><br>A feature referred to as "Off the Ball Control" lets players guide those apart from whoever is in possession of the ball, helping to create scoring opportunities by running to different parts of the field, calling in tackles, and more. Individual plays, strategies, and formations can also be adjusted on the fly, with team AI and player tendencies designed to reflect their real-life counterparts. The Career Mode offers franchise play with front-office decision-making in the areas of budget and in meeting fan expectations.
Additional Product Features
Game Name Special Features
Battle for soccer supremacy with up to four players Featuring 18 leagues with 35 teams and 10,000 athletes with individual ratings and attributes Includes over 500 licenses that include Major League Soccer squads and top teams
Price : 2.47

Ends on : N/A

View on eBay